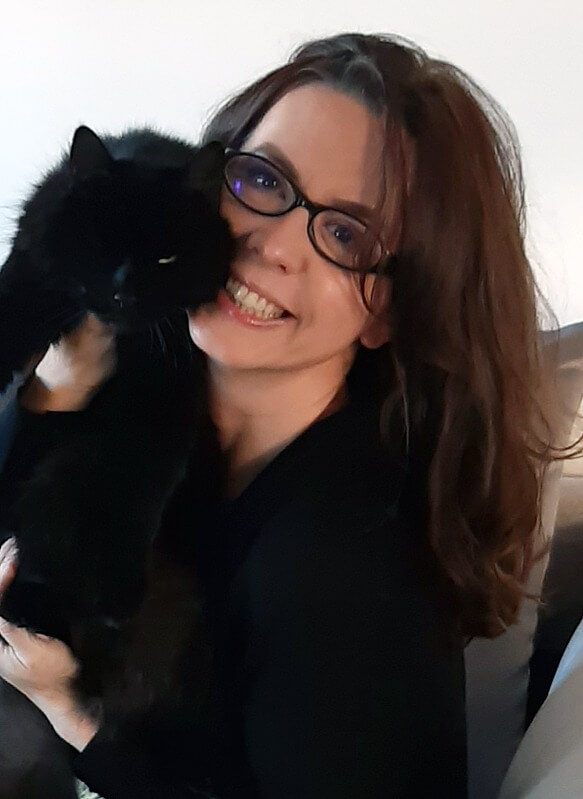 In the era of the increasing pace of life, we often become breathless and we are energetically burned out - full of pain, exhaustion and crying for help.
I feel distinguished, if in similar, difficult moments you decide to come to my office. It is an honour for me to be able to help you by sharing therapeutic knowledge and experience in this field.  
I am a psychotherapist (MA) for children, adolescents and adults; a pedagogue, a specialist in human resources, a visual arts artist and a fitness personal trainer with a developed diet in eating disorders. I work with my clients using TRX tapes. I am a member of the British Association of Art of Therapists No.: BAAT 47531  
I graduated from the Maria Curie-Skłodowska University (UMCS) in Lublin and the Kozminski University of Entrepreneurship and Management (WSPiZ) in Warsaw.
As part of studies at the UMCS, I completed the following specialisations: general psychology,
child developmental psychology, pedagogy, methodology, aesthetics, philosophy, ethics and
specialist artistic graphic workshop.
Master's thesis on: "Creative Crisis of Children", Diploma: "Graphics".
As a part of studies at the WSPiZ I completed: "Human resources management and consulting". Diploma on: "Incentive System in a Company".
I am active in the field of art. I have had my exhibitions organised, among others, in London, New York, Peterborough and Warsaw.  
I have been dealing with psychotherapy for children, adolescents and adults since 2003. I use the following methods, which are a part of the integration method, depending on the individual needs of each patient: cognitive, behavioural-cognitive, psychodynamic, metacognitive, motivational, through art (art therapy). I also use many media as forms of expression and communication during the sessions or the eastern ZEN elements of introducing mind into a state of relaxation.
In addition to my activity in Poland, since 2015 I have been helping people in the Czech Republic and England.